Expertise at your fingertips, comprehensive and specialized services to meet your needs, wherever you are
Whether for clinical analyses, research studies or other government requirements, we are the reference laboratory in the quest for efficient and innovative solutions to meet the specific needs of healthcare and clinical research professionals.
Mission
Our passion for the advancement of medicine for a healthier world tomorrow. Committed to delivering quick and accurate scientific results with attention and care. Thanks to our world class team, rigorous processes, and advanced technology, as we strive towards assisting our clients to accelerate science to life.
Vision
Our vision is guided by our values. We are the reference laboratory in the quest for effective, innovative solutions to meet the specific needs of healthcare professionals and clinical researchers. Our vision translates into sustainable growth, the pursuit of public well-being and the dissemination of our expertise.
Values
By positioning ourselves as a leader in the industry, the values ​​of BNK labs are built on a work ethic based on:
Compliance

with

the code of ethics;

Scientific expertise;

Integrity;

Personalized service focused on customer needs.
We are committed to putting forward our human values ​​through our commitment to our employees, the needs of our customers, as well as the establishment of a corporate culture focused on respect for individuals.
Our approach
We are committed to providing you with personalized guidance, strategic advice and ongoing scientific support to help you meet your needs as quickly as possible.

When you work with us, you'll benefit from our experience in managing large-scale projects, our open, automated platform, and our strict internal and external quality control procedures to ensure the quality and integrity of all analytical data leaving our laboratory.
History from 2012 to today
2012 - FONDATION

Founded in August 2012 by former colleagues with complementary backgrounds.

2013 - OPERATIONS

Laboratory established its operations in the summer 2013.
Operating license was granted by the LSPQ in Nov 2013.
Commercial operations started in Jan 2014.

2014 - DIAGNOSTIC

Development of new diagnostic tests for patients (salivary cortisol, measured bioavailable testosterone, AMH, rapid GN/CT, Quantiferon GOLD, SRAS-COviD 2, etc.)

2015 - to date

Screening and safety lab tests for over 10 000 subjects in drug development trials.
Specialized assays used in clinical trials (IGF-1, salivary cortisol, plasma HB, QuantiFERON Gold) developed for CROs and pharmaceutical companies.
Our team of directors
Scientific excellence at your service
Our team of scientists is made up of internationally renowned profiles, all with PhDs and a wealth of experience in the hospital, pharmaceutical and clinical research fields. The diversity of their expertise enables us to offer customized solutions tailored to your specific needs.
Guy-Yves Ngiriye
Co-Founder and General Manager
Mr. Ngiriye is co-founder and General Manager of BNK Laboratories Canada Inc. a company at the forefront of medical diagnostics, clinical research and specialized analytical method development founded in 2012. Mr. Ngiriye worked for over five years in the laboratory products industry before spending more than ten years in Clinical Research and Drug Development. During this period, Mr. Ngiriye held a number of positions of increasing responsibility. He was responsible for the activities and strategy of recruiting, selecting and retaining research participants, as well as clinical operations, and sat on several clinical trial feasibility committees as a manager and consultant.
Dr. Gilles Brisson
CO-FOUNDER AND Scientific Director
With over 40 years' experience as a clinical biochemist in university and regional hospitals, Dr. Brisson was head of the Biochemistry Department at Hôpital st-Justine for over 17 years, and head of clinical biochemistry at La Cité de la Santé in Laval for 10 years, before moving into the private sector to head the clinical laboratory at Pharmanet (now Syneos Health). A passionate clinical researcher and teacher for many years.
Khaled Awad
Director, Innovation & Client Services
Spent over 3 years managing and transforming volunteer recruitment services at Pharmanet (now Syneos Heath). A service and technology enthusiast who has built global service teams with an emphasis on the importance of service and customer focus. After many years in management, he understands the importance of technology as a solution for efficiency and innovation, enabling him to implement structures and innovations that keep customer and employee satisfaction top of mind.
"
I love finding solutions to meet customer expectations, it's very satisfying. It is also gratifying knowing that our work is appreciated and working together towards the common goal of advancing science."
"
At BNK I have the opportunity to participate in decisions made to improve our processes and business environment. I love that the vision and mission of the company and BNK leadership team are aligned with mine, which gives me a great sense of ownership.
"
Quality assurance
As leaders in our field, our experience stems from medical research and a passion for the advancement of medicine. Working with different Pharmaceuticals, CRO's and clinics and regulatory agencies. We understand the importance of the accuracy of results delivered, this starts with our talented team ensuring that our instruments are maintained daily, results are validated and ensuring that all samples are handled within our high standards of operations.

Since technology is a big aspect of our company, we look at the advanced usage of automation to reduce human intervention and possible errors, enabling us to remain lean and offer competitive rates to our clients.
Innovation
Understanding the time crunch to bring a medication to market, combined with the accuracy and security of data, is a core passion for our team. Hence our focus on technology and automation, this enables us to reduce manual interventions, and human error, while our talented team members focus on innovation.

We believe that through data analysis and machine learning we can better understand medical changes, detect possible diseases, and bring a preventative edge to life sciences. Our automation process enables us to provide our clients with their own back end to review and manage their projects, with real-time data.

Every sample result is important for doctors, researchers, pharmaceuticals and patients alike, making the laboratory a crucial component of medical information. BNK Labs bring accuracy of information real-time.


ESG
BNK Labs places great effort on Environmental and Social responsibility. We believe every gesture counts towards ensuring a better environment for our future generations.

Our team members are from diverse backgrounds, with a ratio of 40% females across our organization. Our offices are located near public transportation, this entices our team members to go green. Based on our recent assessment we have seen that 80% of our organization uses public transportation, and love biking to the office.

As a responsible leader, our number one concern is the security of our team members, ensuring that all safety and security measures are in place while handling blood samples and chemicals. We work with SteriCycle in order to ensure that all Biochemical waste is properly disposed of, keeping our environments green and waters clear.


Certifications
Over the years, BNK labs has received awards from various recognized institutions and organizations, testifying to the quality of our work and our commitment to the industry.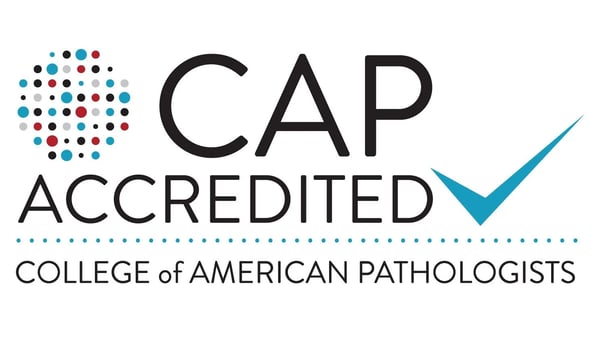 Let's talk about your project
Whether for clinical analyses, study protocols or other project management needs, we have the capacity to respond quickly and efficiently to large-scale requests thanks to our open, automated technology platforms.